Thursday Tidbits
I'm not gonna lie, I'm over Law & Order. I'm especially over SVU. But I totally love the sound of "Bum Bum" between scenes. I think everyone knows when we are about to hear that sound effect. Most of us (or maybe it's just me) makes the sound effect with the TV.
But, before you think this is a hater post, I have to say that I saw comedian John Mulaney

on

Conan

two weeks ago

and

he really made me laugh when he talked about

Law & Order SVU

. I thought he was so funny that I have to share the video clip with you here. Spoiler Alert: As the Soda Fountain photo implies (found and posted on Pinterest), Ice-T gets more than an honorable mention.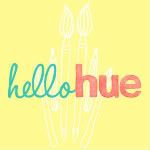 That's all I have for you on this Thursday. Be sure to stop by this weekend for my second
Blog Linkup Party.
I will post this on Friday and it will be available for linking all weekend.
If you like blog hops (either to get your own blog exposure &/or to find other blogs that appeal to you), check out Lindsay at
Hello Hue
on Friday. She usually has a Linkup Party on Fridays called "
It's The Little Things
". Lindsay changed the name and address of her blog from "Aisle to Aloha" this week. Go visit.
~T
ell her
Kimberly
sent you.